Hello Youth
FAAL
ATELIERE FARA FRONTIERE
ANAZITITES THEATROU
Mine Vaganti NGO
FRAMEWORK
Start Date 1st September 2022
End Date 31 August 2024
Project code
2022-1-SE02-KA220-YOU-000087769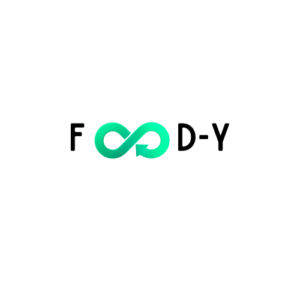 Project Tittle:Foster youth employment and entrepreneurial skills using circular economy to find solutions to community' food waste issues 
The project aims to 
learn more about circular economy applied to the food sector specifically, food value-chain and the key actors in it, map key players in their respective communities

share expertise and best practices on other youth oriented initiatives in the food waste sector (connected with priority ENVIRONMENT AND FIGHT AGAINST CLIMATE CHANGE)

Create MULTILINGUAL learning materials (digital, interactive, micro-lessons…) to offer clear information about circular
economy, food waste and the overall issues connected with waste and overconsumption of resources
Create the FOODY program to allow youth to find solutions to their community food waste issues

test the program with a selected group of young people gaining also active support by local key stakeholders (farmers,
food waste managers, policy makers at the local level, and experts in circular economy…)
Support youth in preparing and promoting a viable proposal to solve the issues they analysed (connected with priority
SENSE OF INITIATIVE AND YOUTH ENTREPRENEURSHIP)
Boost the sustainability and transferability of the results by actively informing and involving local and regional
stakeholders during and after the project lifetime.
The project will produce 2 transferable results and 6 specific local reports on the food system in the partners' areas prepared by the participants to the FOODy program.
The transferable results are (1) an educators' handbook, illustrating circular economy applied to the food sector specifically,
food value-chain and how to map key actors in it and (2) the program manual and digital contents and tools that educators and youth workers can use with young people to prepare their project.The educators' handbook is used to equid educators with the skills and competence they need to understand the system,and the program guidebook is then used to explain how to organise the activities. The Program is composed of workshops and practical work that will use community analysis to find issues connected with food waste and food resources wasting, entrepreneurship skills to find solutions to the issues detected, elements of project management to plan for the solution envisaged and communication skills to promote and present the solution to key stakeholders.