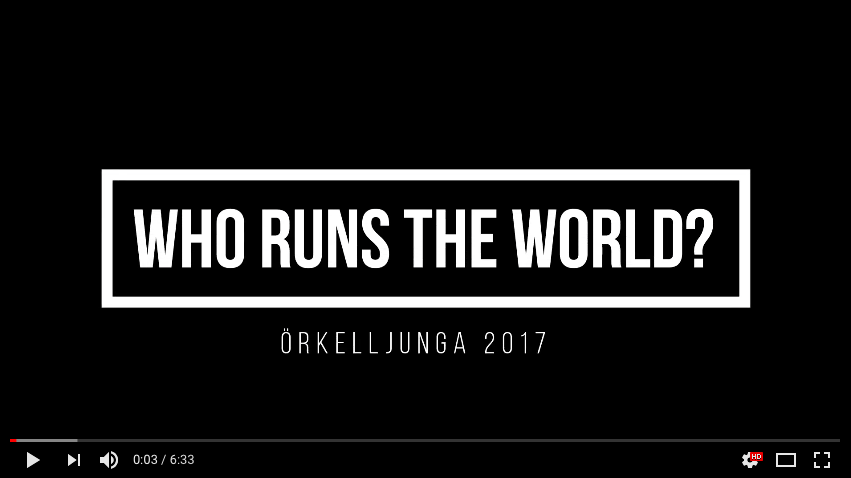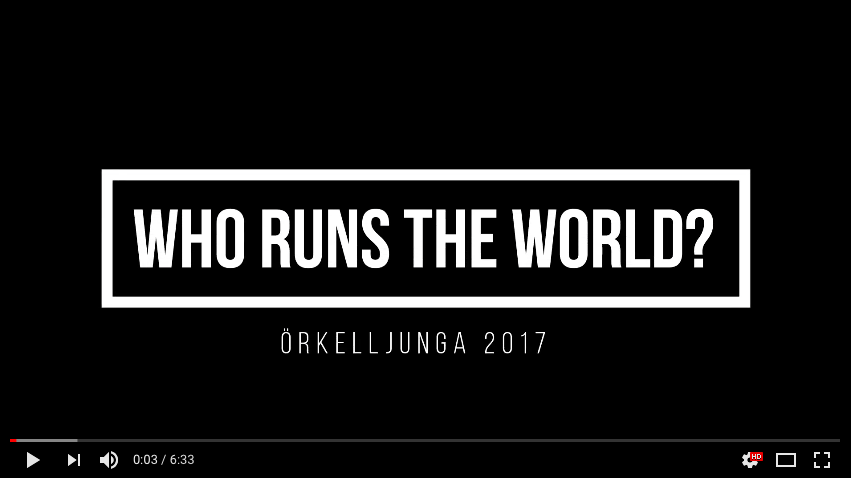 10 Sep

Recap – Start With Women
Dear human beings, readers and friends.
My name is Ida and I am a part of the Hello Youth board and two weeks ago I had the opportunity to experience My. First. Project.
As you may know, Hello Youth arranged it's first project in August – Start With Women – with the purpose to raise awareness about gender-issues and I was honoured to be the youth-leader of the Swedish Participants and WHAT a week we had.
So guys, get on board – here you have a recap of the amazing week of Start With Women!
First things first – a group photo! 
What is a project without a group-photo? Here we have almost all of the participants from the five counties – Sweden, Poland, Greece, Turkey and last but not least, France!
Let's start with some get-to-know-each-other-exercises… How is the tallest?
Oh, and there you have me – the blonde one clapping her hands – in a intense discussion with Begum about which one of us who really was the tallest. Well, maybe not that intense in comparison to what happened later the evening….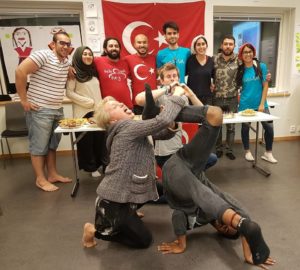 As the day went by we discussed how media affects us, about norms and stereotypes and when the day turned into Turkish Intercultural Night things got really intense…. Pictured above you have the amazing turkish team and then you have Dominika (Poland) and Ben (France) infront of the table doing something I have absolutely no words for – but maybe the trend just haven't spread to Sweden yet? We'll see in a few months…
One of the facilitators and the vice chairwoman of Hello Youth – Charlotte!
But we were not only talking about important stuff, we also had time to learn to balance on the slack-line (at least try to)…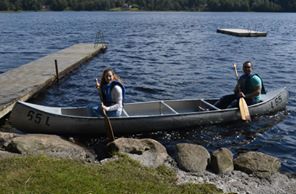 ..go canoeing by the beautiful lake Hjälmsjön. Sweden really showed our guest it's best side!
.. and move the lawn. Of course. Thank you for your help, Marcel!
We played the net-net game, a game to learn about the European Union in a fun and easy way. Read more HERE
And we discussed the timeline of female-rights. Interesting and fascinating to see have far we have come with gender-issues but important to see that we still have a long way left until it is equal between all genders.
One day we went to Helsingborg to interview the people there about their thoughts about gender-issues. Many interesting insights!
We spent an afternoon and evening preparing for the capture the flag-game which was SO much fun. Running and hiding and crawling in the forest, in the dark really got the adrenaline pumping…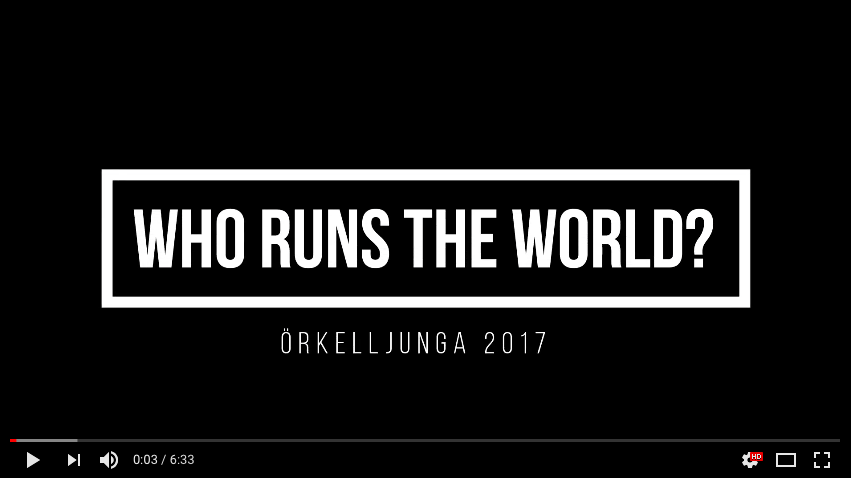 The last day before heading home we created our own videos to summarize what we learnt during this week. The result you will find on Hello Youth's Youtube Channel (click!)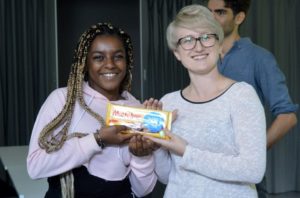 And that was about it… We ended an amazing week with a Oscars-party, many hugs and a lot of "see you soon".
I am proud to be a part of Hello Youth and the project Start With Women. I have learnt so much and met wonderful people and now I am looking forward to the next project and the next adventure…
But until then – follow and get to know me better at my personal blog (click!) or at my blog about feminism, personal development and entrepreneurship (click!)