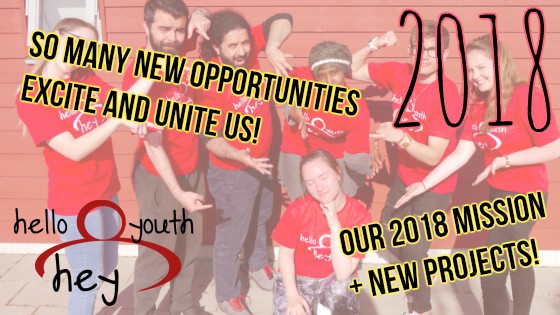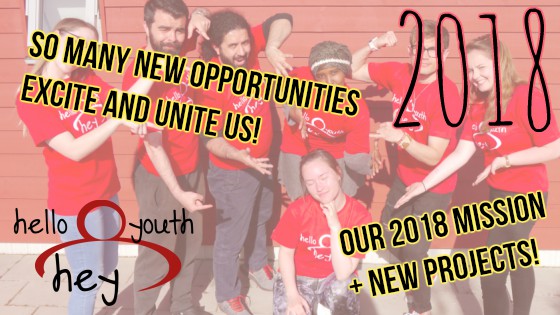 16 Jan

Hello 2018!

2018

And so with the beginning of a new year, 2018, so many new opportunities that excite and unite await us. For everyone, there's always the chance to help make a new opportunity come to life and to take things an extra step further in their professional and personal missions in life. If you are someone who has been looking for a catalyst to help enact a serious level of change in your life, then you would do well to pay attention to the opportunities that waits in this wonderful new year.

A new year is always a good time for a fresh start; for something entirely new to take place. In 2017, for example, we used the new year bounce to launch our Start With Women project. This was a major success for us, and was the beginning of what we hope will be many a year of innovations, unique opportunities and experiences that will shape our futures!
We care deeply about the importance of being on-point when it comes to taking new opportunities. You need to grasp these chances with both hands, which is why we intend to use 2018 to do just that. At present, we have two major projects lined up for 2018 that we are sure you will love and actively want to be a part of!
Our first new project, Sports+You, is set to be a major new advancement for us. It's a powerful youth exchange program that we hope will help to bring young people together. We need to do more to help the next generation stay physically active and see the benefits of playing sport, competitive or otherwise. With S+Y, we want to make a major difference in this field and inspire those of this millennium to make the most of their talents! This project is open to 13-17 year olds and is one of the first that we have opened up for under 18s.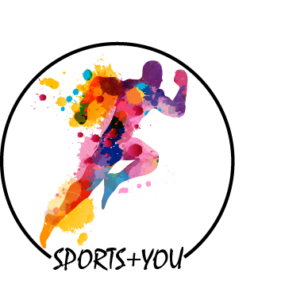 We love working with young people, which is why we'll also be looking at the social side of things alongside the sporting element. Our new project, Tackling Racism and Radicalisation will be our flagship training course project for 2018. In such challenging times philosophically and morally, we see immense challenge across the world; major problems that must be resolved if we wish to help create a more open, inclusive future.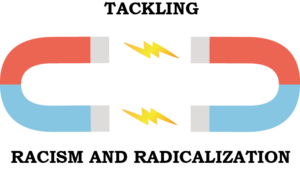 Our project will help us to impact on the lives of those who perhaps find themselves excluded, or have an exclusionary, isolationist attitude. We want to help people to really thrive on the power of equality, and to feel far more inclined to help others – and, in turn, to help themselves develop a friendlier, equal and exciting future for all.
We love working with young people, and want to help people feel inspired about how the new opportunities of 2018 are open to all. If you are looking for a catalyst for change in society, community or just your own personal life, then our new projects will help to heal wounds of societal divide, and hopefully push people to better academic and athletic achievement in equal measure.
Let's all work together to make 2018 the best year of the decade so far!