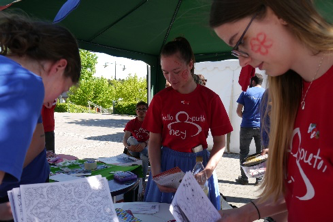 07 Jun

What is missing for young people in Örkelljunga?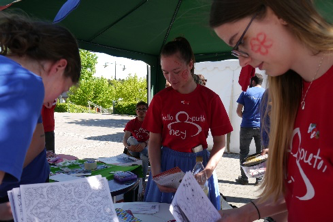 On the 26th and 27th of May it was Örkelljunga-dagarn, it was two full days of activities, games, face painting and sharing information about the two organisations IFALL and Hello Youth. It was a great chance for us to reach 22 young people of Örkelljunga, and see they're opinion on…
One thing that is clear that young people want in Örkelljunga is something to do, as it's a small town with around 10,000 people it is difficult to remember that there is a need for activities for young people. The most popular thing they want was somewhere they could chat and chill together. Things they would like is a summer camp, and more facilities such as better shops, an ice hockey ring, more sports groups, integration, and cultural programs and places for them to learn languages and computer skills. One individual explained that they would like a youth comity and a chance to be more active in politics whilst another young person asked for warmer weather and shorter winters.
In Örkelljunga we also need to remember that many young people are from refugee backgrounds, and the town is completely different from what they are used to. It is important to remember their needs and how we can provide facilities to make them feel happy and integrated in the community of Sweden. Some comments of what they believed was missing for young people here were their family, old friend's, and their hometown.
It is important that we consider and listen to voices of the young people. Giving them a chance to contribute to the future in Örkelljunga will make them feel empowered and giving them what they feel is needed for the young people.